These are all of the items I use to film my videos. All products are linked to the distributor you can pick it up from. Some of the URLS are affiliate links and give me a commision for the products you buy.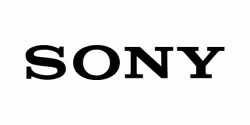 Prior to my first Sony camera my household only ever had Sony TVs so I definitely wasn't a fanboy or knew anything about the company other than that they also made Playstations. After having a Sony camera for over 4 years now, I'm really happy with the performance Sony products offer for the money. I had seen Canon photo cameras that could also do video for a few years and was pleasantly surprised with how much fun it was to experiment with the quiet Sony a6500 mirrorless camera, whether in low light, stitching together massive 6K stills timelapses or with 120fps slow motion. 
Price: $1299.99
This is what I consider my first camera. Purchased for $1750 Canadian dollars from Henry's in Mississauga, Ontario in 2017, this mirrorless camera is what started my filmmaking obsession to learn as much as I could about making videos. My main focus was fast autofocus because I originally wanted to use it as a webcam for high quality GoToMeetings with clients. I had DSLRs in the past but was never a fan of the technology. This was the first mirrorless camera that really made me excited about where interchangeable lens cameras were heading. It was what I considered the least expensive, best camera for the money. 
SmallRig products have made their way onto Christopher Nolan sets like Tenet. They make quality, affordable camera accessories and I'm a big fan. These are all of the SmallRig products that I use to make my camera super configurable and portable depending on whether I want to rock a minimal camera set-up or a built out a comprehensive filmmaking solution.  
Price: $39.90 
This was the first SmallRig product I purchased thanks to the recommendation of Caleb Pike of DSLR Video Shooter on YouTube. When I purchased the Sony a6500 I also took his course, which got me up to speed with how to use the camera, optimal settings and filmmaking basics. 
Price: $4.58
In my second ever SmallRig order I wanted a way to mount a second cold shoe item to the Sony A6500 cage so picked up this simple attachment. I like it because it can't rotate off the camera cage thanks to the two additional M2.5 screws keeping it secure. 
Price: $40
Man I love NATO clamps. They lock tight, can slide along the length of NATO rails and can be mounted forwards or backwards. This NATO clamp is great because there is room for two 1/4″ mounting points on the top to prevent items from twisting. I currently have the SmallRig NP-F Battery Adapter Plate Lite 3018 screwed into this NATO clamp attached to a SmallRig Wooden NATO Side Handle 2187.
Price: $84.15
These wooden handles are left and right interchangeable with a hex key and are extremely solid. I use two to connect to the camera cage on the Sony a6500 via the built in NATo rail and a. The handles provide stability and a way to mount additional accessories like a camera monitor and NP-F battery sled. This way it's easy to strip the camera down to the cage to be more portable or build it up for longer shoots. A NATO rail is mounted on top of each handle via the 1/4"-20 threaded holes which makes swapping out accessories super quick.
Price: $11.05
This NATO rail is 48mm long and is a simple way to add a support for a NATO clamp. Two of these are mounted to the SmallRig Wooden NATO Side Handles and a third is mounted to the side of the camera cage without a built-in NATO rail to provide a mounting option for the left handle. 
Price: $24.90
I love this battery sled. It allows you to use inexpensive NP-F batteries to power cameras, monitors and other gear for considerably longer compared to smaller internal camera batteries. Not only is there enough room to use two 1/4"- 20 mounting screws so that the plate can't rotate but the battery adapter offers two output ports, including 12V DC (for Black Magic and other cameras) and 7.4V DC (for Sony and other cameras).
V-Mount batteries and their chargers are very expensive so I use two of these adapter plates to power a SmallHD 702 Bright On-Camera Monitor (using the LP-E6 Dummy Battery Charging Cable 2919) and Sony a6500 (using the SmallRig DC5521 to NP-FW50 Dummy Battery Charging Cable 2921). These dummy batteries help to reduce the weight at the front of the camera and increase runtime when connected to the NP-F battery plate which can be mounted in a more balanced position on the rig. 
Price: $16.90
This cable connects to the 7.4 volt DC output port on the SmallRig NP-F Battery Adapter Plate Lite 3018 and inserts into the battery slot of the Sony a6500 to provide several hours of continuous use. 
Price: $16.90
An awesome and affordable cable to supply power to an LP-E6 device such as a SmallHD field monitor or Edelkrone products. Connects to the 7.4 volt DC output port on the battery adapter plate.
Price: $69
Monitor mounts that tilt AND swivel are essential to camera operation versatility. I use the dual NATO clamps to attach a SmallHD 702 Bright in a cage to a NATO rail on the left SmallRig Wooden NATO Side Handle which leaves more room for the external microphone or other cage-mounted accessories like a remote shutter for time lapse photography. 
Price: $16.90
This cold shoe mount is great because it uses two 1/4″-20 screws to keep it firmly attached when rotating. I use it with the Rode VideoMic Pro to be able to flip the microphone around depending on whether I'm in front of or behind the camera.
Price: $89
SmallRig cages for the win! This cage not only protects the field monitor but provides ample mounting points and accessory options like the included sunhood for shooting outdoors when the 1000 nit screen still can't compete with the sun. 
Price: $16.90
This HDMI cable clamp is awesome for ensuring the feed into the monitor is always secure. When two are used the HDMI out on the field monitor can be secured so the feed into an external streaming box like the Magewell USB Capture HDMI 4K Plus, for high quality Zoom calls, never gets interrupted. 
Want to know when this list grows? Join the 'Camera Equipment' newsletter. We'll send occasional updates about sales and discounted camera gear.