These are all of the items I use to light my videos and hold all of the gear needed to pull them together.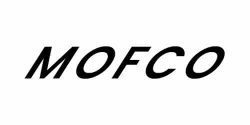 My Dad and I share the same initials which is conviennent when we need a name to represent cool products like the spigots below. 
Price: $14.28
I use this bad-boy to convert drum stands into light stands. They're a great way to get dual purpose out of something you might already own or potentially save money if you'd rather buy drum stands instead of light stands.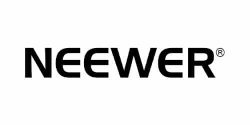 Neewer got me started in this cool lighting world. Very affordable products worth considering when you need something in a pinch.
Item: Neewer 18 Inch 55W 240 LED SMD Ring Light 5500K
Price: $149.99
This single ring light started the snowball of filmmaking obsession and collection. I never liked it and now use it as a hair light but originally thought I'd use it as a light for better looking Zoom calls. Which lead to a better camera… and so it began.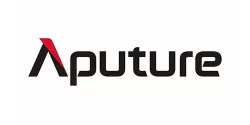 Aputure changed the game by making flicker-free color accurate LED lights for an affordable price. They've since created professional lighting products used on high-end films and a lighting control platform called Sidus Link that uses a Bluetooth mesh network to connect and control multiple fixtures wirelessly. These smart features have made me keen to expand into the Aputure ecosystem and I can't wait to experiment with their full-color point-source lights in the future.
Price: $242.68
This was the first COB or Chip on Board light I've owned which is an exciting step to be able to use a range of modifiers to shape light from a single hard point source, using the included 15° Hyper Reflector Mini, to soft, diffused light using Bowens mount accessories like the Aputure Light Dome II. Amaran is the consumer division of Aputure who makes professional film lights made for the rigors of set life but despite that, this little light has already survived a fall from 6′ and is bright enough to use for most applications in my home studio.
Price: $306.99
After being awed by Sidus Mesh − Bluetooth technology that makes it possible to control hundreds of lighting fixtures from a smartphone or tablet, the possibility of controlling scenes like my regular Zoom meeting setup on the fly was too tempting to resist. The Amaran 100x is another bi-color COB light with a universal Bowens mount clocking in at 34,300 Lux at 3.3′ with the included 18° reflector which is 1000 Lux brighter than the smaller 60x. This little powerhouse was even bright enough to light a musical stage performance the day it arrived, through a lightbox and control grid from 8′ away and is significantly quieter than a spinning hard drive in case you wanted to use it close by.
Price: $293.46
This classic 34.8″ Bowens mount parabolic softbox cuts light by 1.5 or 2.5 stops depending on the front diffuser and in return provides a beautiful wrap of light when placed just out of frame. This softbox is a bit too heavy to connect directly to the plastic Bowens mount on the Amaran 60x so I've instead attached it to a Godox S2 Speedlite Bracket to take the weight and separately line up the fixture using its included 5/8″ swivel mount adapter.
Price: $119.96
A 26″ spherical softbox and the smaller sibling to the 36″ Lantern 90. These are cool because they provide a 270° beam spread and come with a light controlling skirt that can be rolled up to dial in the desired ambience. These are also known as China Balls in the film industry and absorb one stop of light. 
Price: $120.60
This was my first Aputure light which allowed me to test the recently announced Sidus Link app on iOS to control hue, saturation, color temperature, lighting effects and even replicate industry standard gels all from a smartphone. This light is super small at 3.7″ x 2.4″ x 0.7″ and has a rear magnet on the back along with a 1/4″-20 thread on the bottom for infinite mounting opportunities.  
Want to know when this list grows? Join the 'Lighting and Grip' newsletter. We'll send occasional updates about sales and discounted gear.